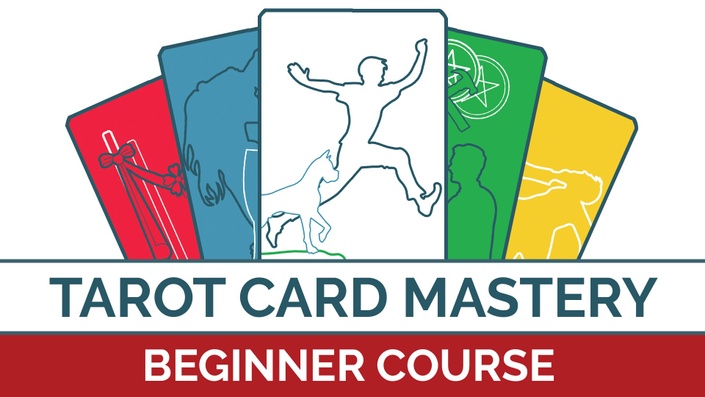 Tarot Card Mastery
Learn the tarot card meanings and (more importantly!) learn to read tarot with confidence
Enroll in Course
Does this sound like you?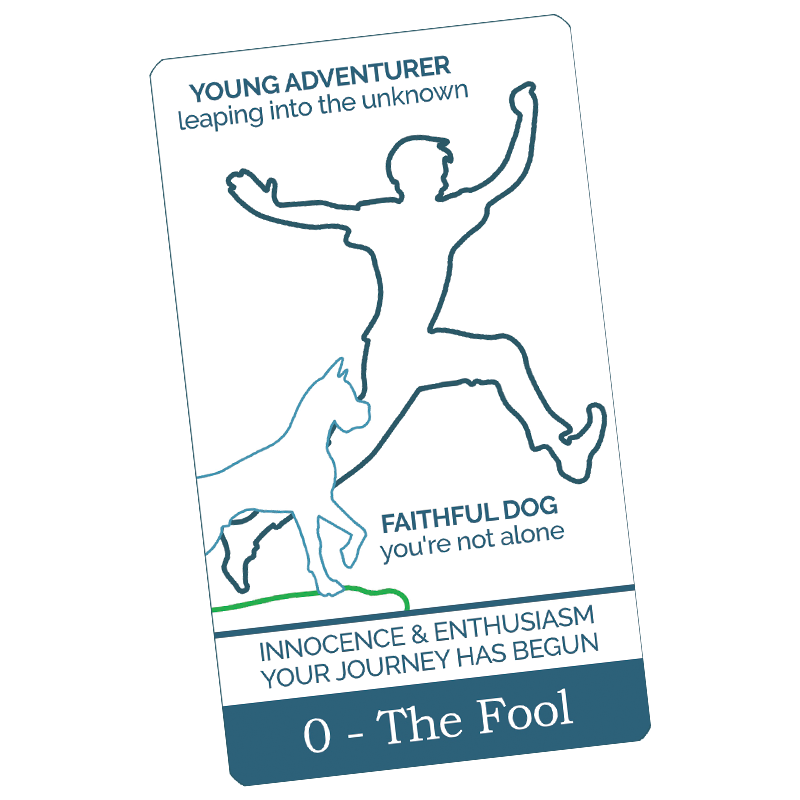 No matter how hard I try, I can't remember the card meanings!
I don't even know where to start.
---
I'm not psychic or intuitive at all.
Plus, I'm not sure about this telling-the-future stuff...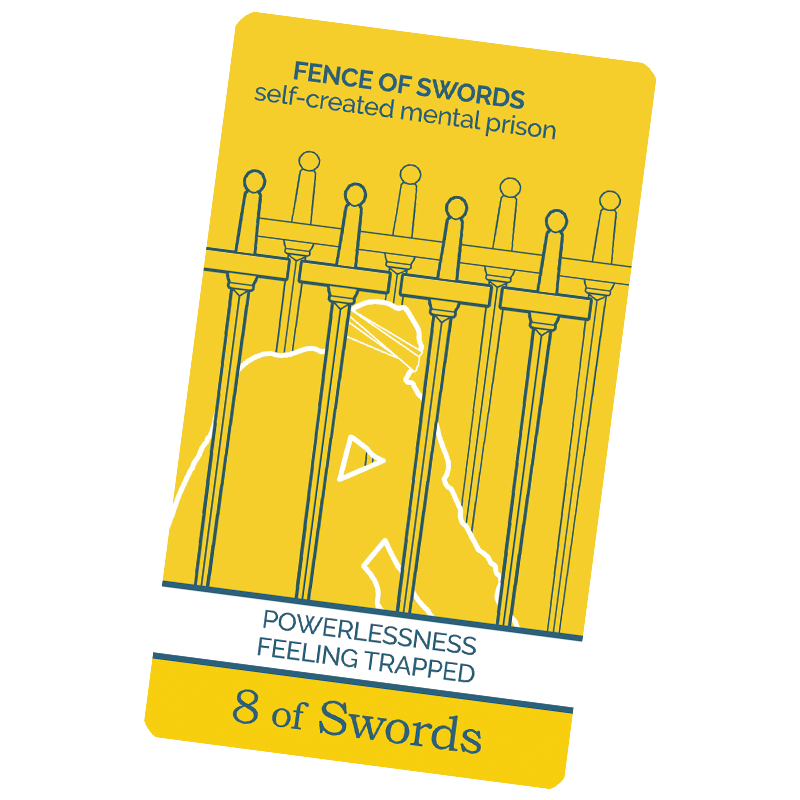 ---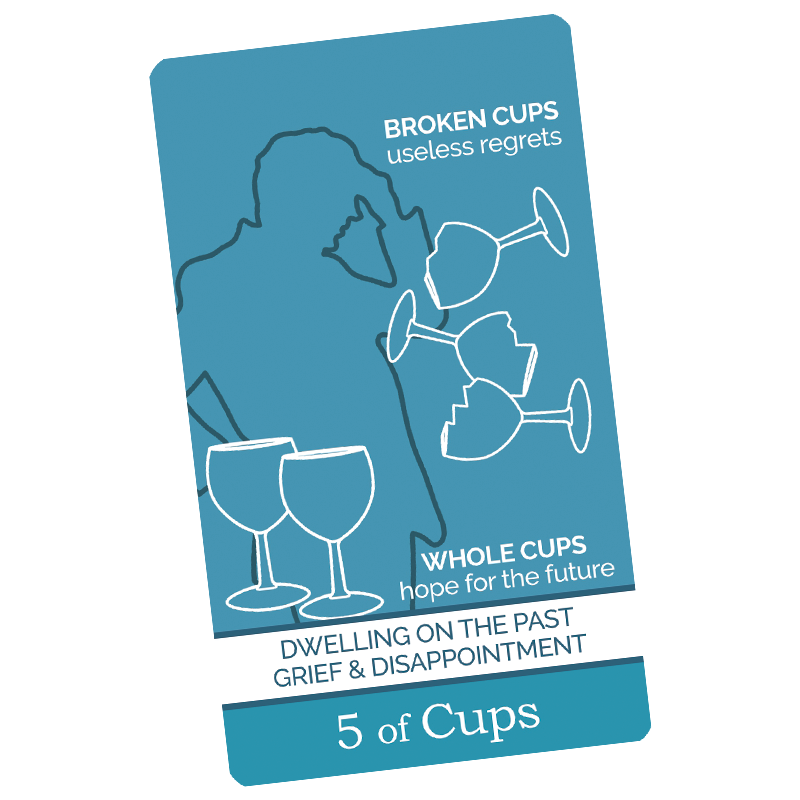 Reading more than one card at a time has me flustered.
And I'm definitely not confident enough to read for other people!
---
With the right step-by-step instructions and tools, ANYONE

- no matter how woo you are -

can read tarot cards with confidence.
---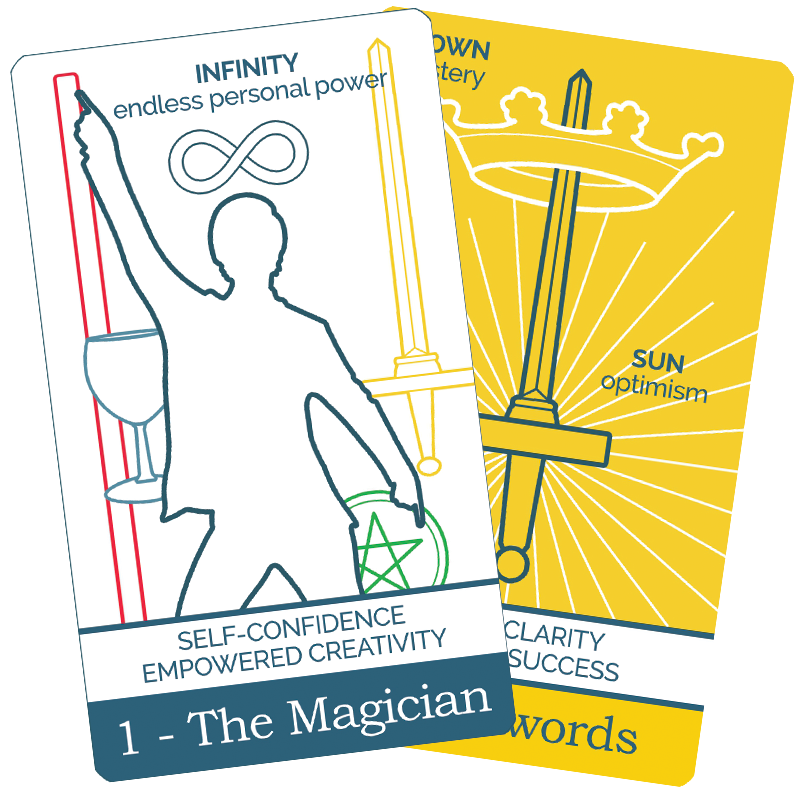 You don't need to memorize the cards.
Memorizing doesn't work! I'll show you an easier way.
This course offers step-by-step instructions with simple tricks and tips for easily learning - and remembering - the cards.
Plus, you'll get my favorite tools to make it all EASY.
Learning tarot doesn't have to be so hard! Together, we'll make it fun.
---
You don't even need to believe!
You don't need to believe in woo-woo magic, mystical spirits, or divination to use tarot cards.
(Honestly - I'm not sure I believe, either!)
Instead, this course teaches you to use tarot as a tool, for whatever purpose you choose - whether that's creativity, personal development, or just plain fun.
And if you decide to use tarot as part of your spiritual practice, that's awesome. There's tips and resources in the course for that, too.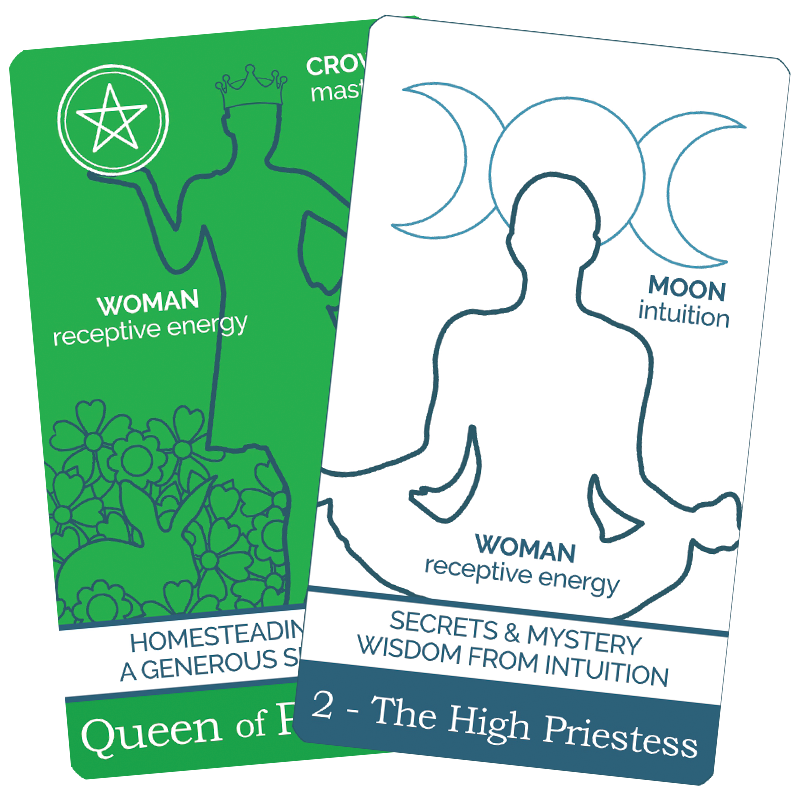 ---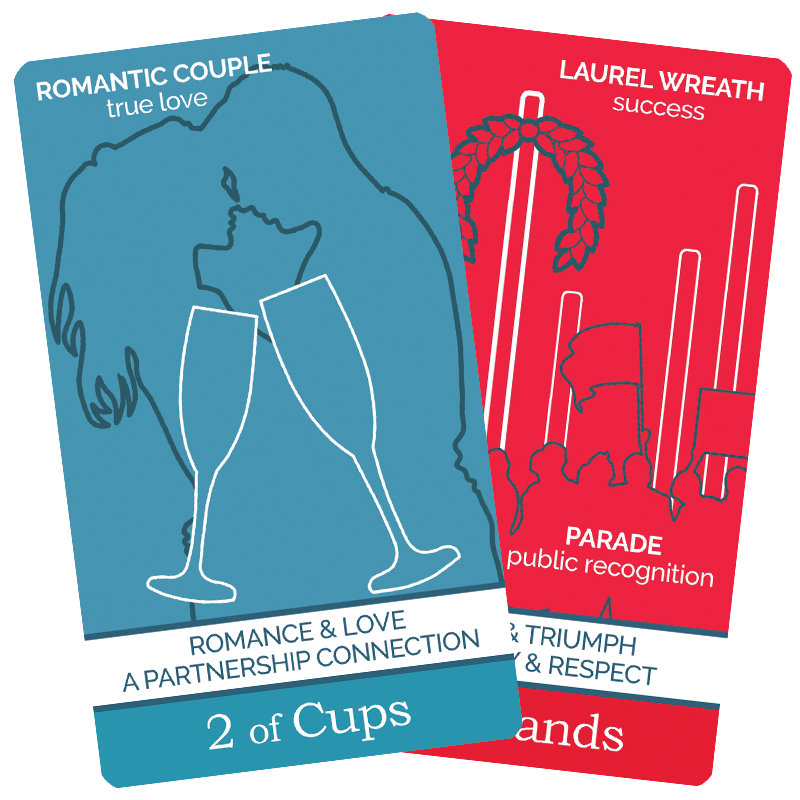 You'll gain clarity and confidence as you work through the cards.
Learning the card meanings will help you read tarot with confidence.
But so will practice, guided journaling exercises, some simple tips and tools, and a supportive community - everything that this course provides!
Join us today to get started on your journey to tarot card mastery.
Why this tarot course is different
Step-by-step instructions so you'll never feel lost or confused
Starting with tarot card basics
Reading the cards right from the start
With lessons on reading multiple cards together and on learning to trust your intuition
FUN tarot lessons, games, and tools each week
Video Lessons with PDF and audio transcripts of every lesson
With a companion Workbook that guides you through the course
You'll be a part of a real community of tarot-lovers
Monthly live video Tarot Q&As
Regular (friendly!) reminders to do your course homework
And a private Facebook Group for asking questions and sharing your tarot readings
Your Instructor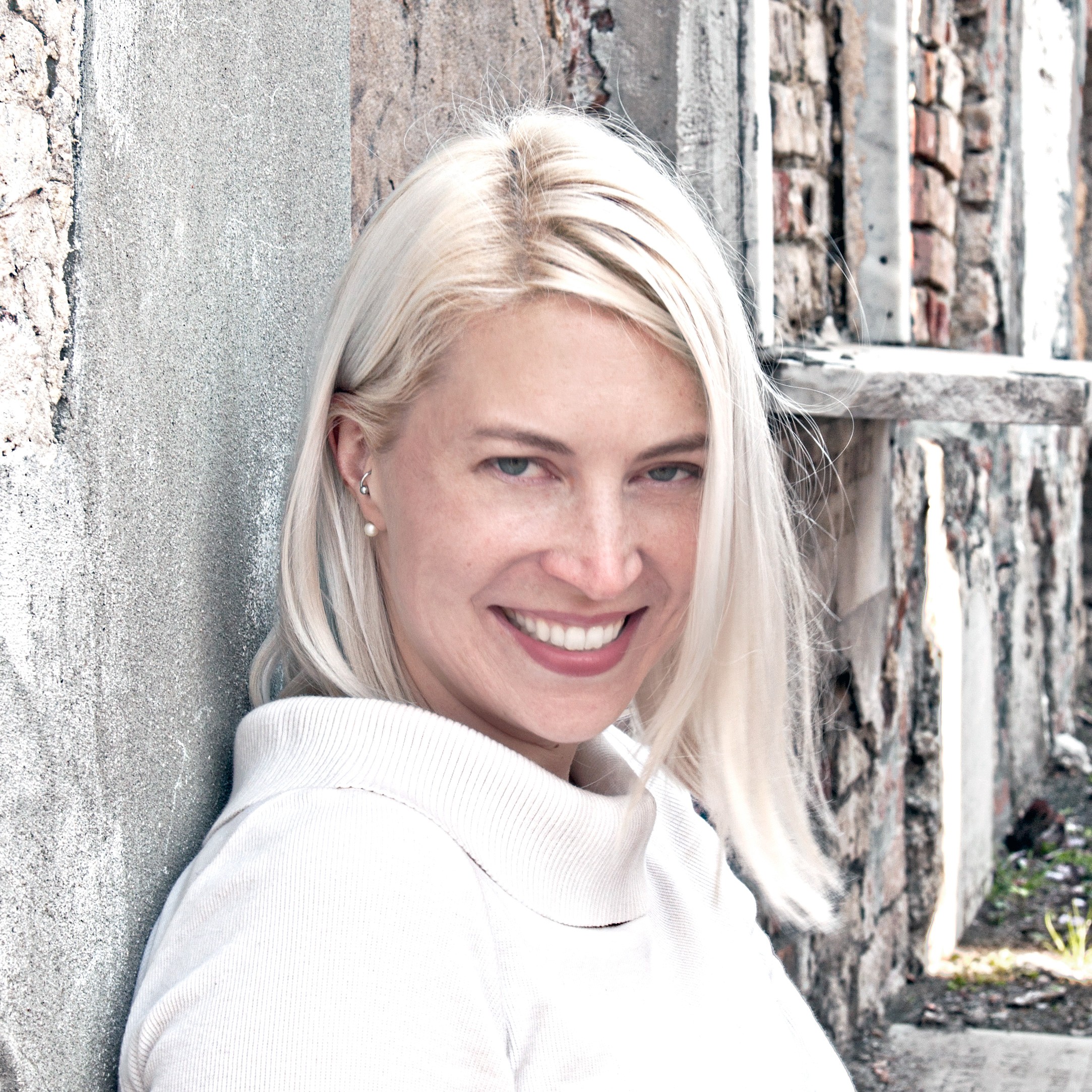 Hiya, my tarot-loving friend! I'm Angie Green, owner and teacher here at The Simple Tarot's online classroom.
I help people just like you become confident tarot readers, without having to rely on memorization, boring repetition, or weird mystical abilities. If you're familiar with The Simple Tarot, then you know my love for tarot and for teaching runs deep. In fact, over the last 6 years, I've taught thousands of students how to read tarot cards, simply and easily.
I strongly believe there's no right way - or wrong way - to read tarot cards. Tarot is simply a tool - for creativity, brainstorming, setting goals, DIY therapy, and fun. If you agree, and are ready for tarot card mastery, join me and let's get started!
Frequently Asked Questions
When does the course start and finish?
The course starts immediately and runs for a little over 4 weeks, with one new lesson released each week.
How long do I have access to the course?
How does lifetime access sound? You can go through the lessons whenever, wherever, and as many times as you'd like, on whatever device you have.​
What if I am unhappy with the course?
That would be terrible! (And pretty uncommon). But I would never want you to be unhappy. If you are unsatisfied with your course purchase, contact me in the first 30 days and I'll give you a full refund. If you purchased the course bundle with The Simple Tarot Deck Starter Kit, please note that ONLY the course portion of your purchase will be refunded unless the Starter Kit is returned.