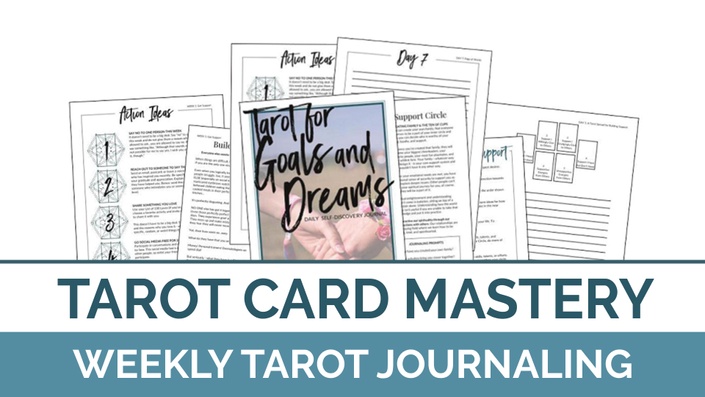 Tarot Card Mastery.
A weekly journaling course for deep tarot mastery and self-discovery
Enroll in Course
Imagine if your life looked like this…
You wake up in the morning, well-rested and happy. Mornings are your favorite part of the day.
You pour yourself a cup of coffee (or tea) and sit in your favorite chair with your tarot deck, a pretty notebook, and your favorite pen.
Your tarot deck is your pathway into your deepest inner self. You use the cards often and you trust the answers that come to you.
Ten minutes later, you look up and realize the day is going to be even better than you imagined. Thanks to today's tarot journaling prompt, you have a new way of approaching a problem that's been on your mind all week.
You have just enough time to pop into your favorite tarot group to let them know what you've discovered. Within minutes, you hear back from the community with messages of support, understanding, and acceptance.
You start your day feeling calm, centered, and at peace. It's going to be a wonderful day…
When you practice Tarot Card Mastery, you'll have this same feeling of ease, abundance and joy. Do you want this to be your life?
What is the Tarot Card Mastery Course?
Tarot Card Mastery is a guided path, a community, and a support network to help you use the tarot as a way to connect deeper to yourself and your goals. It is a membership community of tarot lovers who use the cards for self-awareness and growth (not for divination or fortune-telling).
Together, we use tarot cards to explore past the shallow depths of our everyday patterns and discover our intuitive, centered, and abundant selves. Members use the weekly Tarot Discovery Journal to record their thoughts and discoveries, then share what they've learned in the private Tarot Card Mastery community.
Who Is It For
If you've struggled to start a regular self-care practice and are ready to use the tarot to change your life – Tarot Card Mastery is for you.
If you want to release the past, your fears, and the expectations of others – Tarot Card Mastery is for you, too.
If you know it's time for a mindset shift, but you don't know how to get started – Tarot Card Mastery is definitely for you.
And if you're finally (finally!!!) ready to master the tarot card meanings once and for all, you'll get that as a bonus, too.
How Does It Work?
Each week, on Sunday, you'll be emailed a themed 15+ page PDF Tarot Discovery Journal to work through at your own pace. The Discovery Journal is your guide through the cards, centered around a self-care, self-discovery, or self-development topic.
You can work through the Discovery Journal and daily tarot journaling prompts alone or with other community members as we interact in our safe and private Facebook group. It is our home to share what we're learning and to get ideas, accountability, and support.
Your Instructor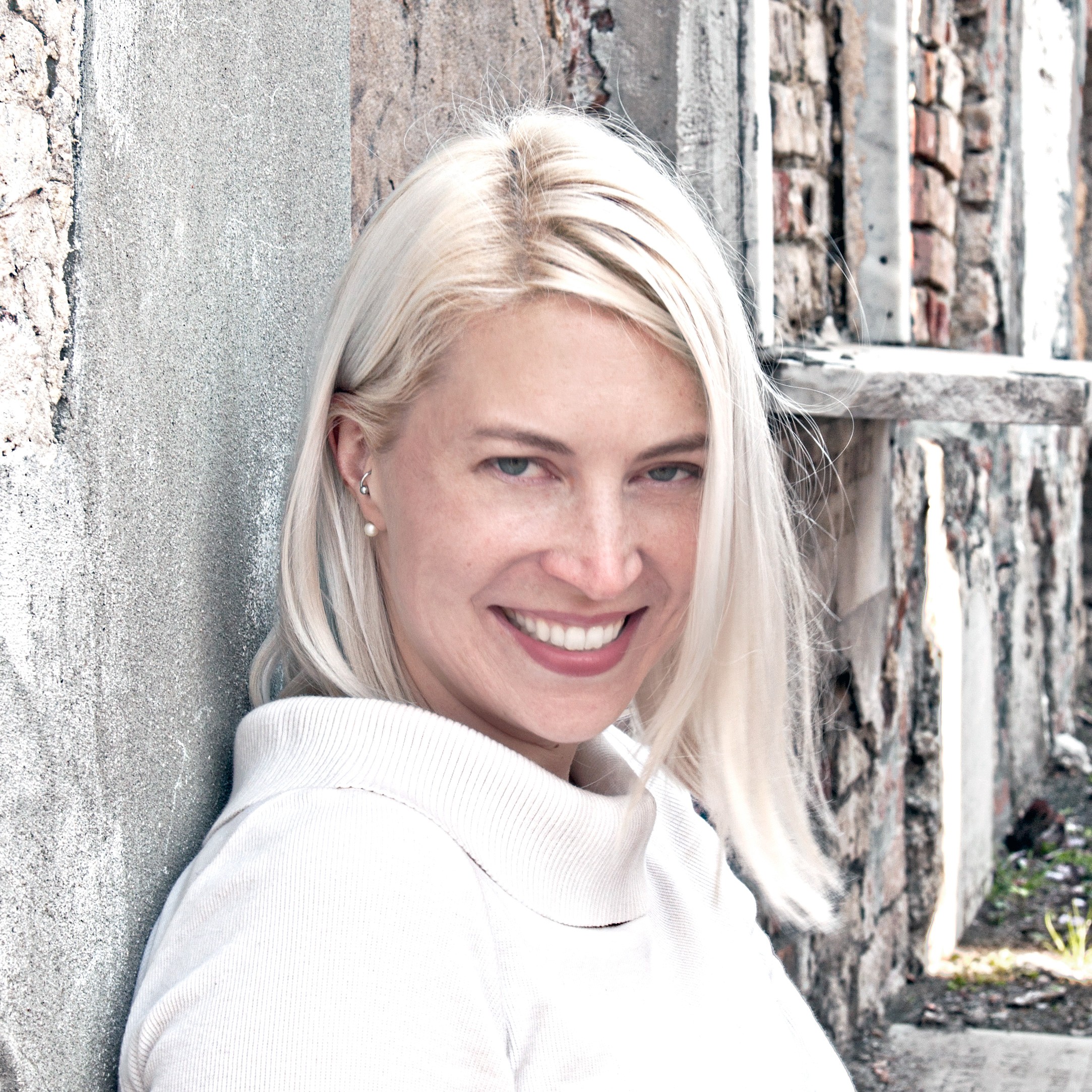 Hiya, my tarot-loving friend! I'm Angie Green, owner and teacher here at The Simple Tarot's online classroom.
I help people just like you become confident tarot readers, without having to rely on memorization, boring repetition, or weird mystical abilities. If you're familiar with The Simple Tarot, then you know my love for tarot and for teaching runs deep. In fact, over the last 6 years, I've taught thousands of students how to read tarot cards, simply and easily.
I strongly believe there's no right way - or wrong way - to read tarot cards. Tarot is simply a tool - for creativity, brainstorming, setting goals, DIY therapy, and fun. If you agree, and are ready for tarot card mastery, join me and let's get started!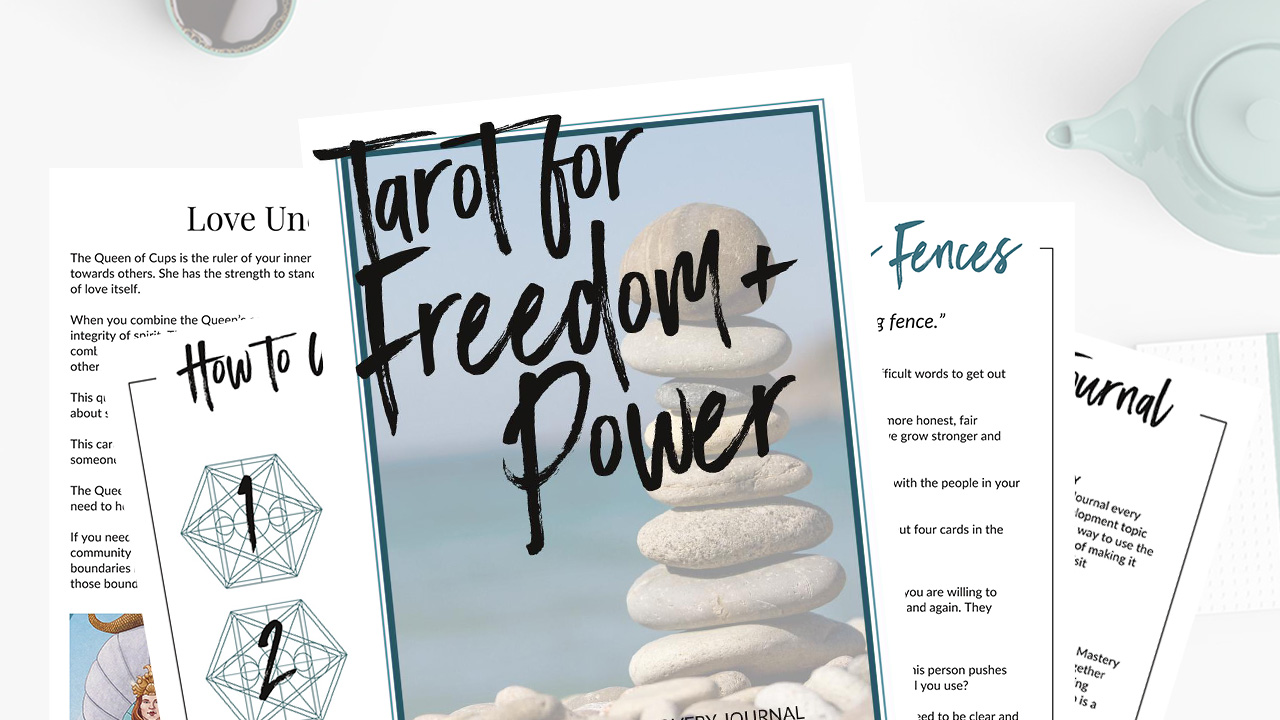 52 different printable Tarot Discovery Journals (15+ pages each)
4 BONUS Tarot Discovery Journals
Weekly email reminders and updates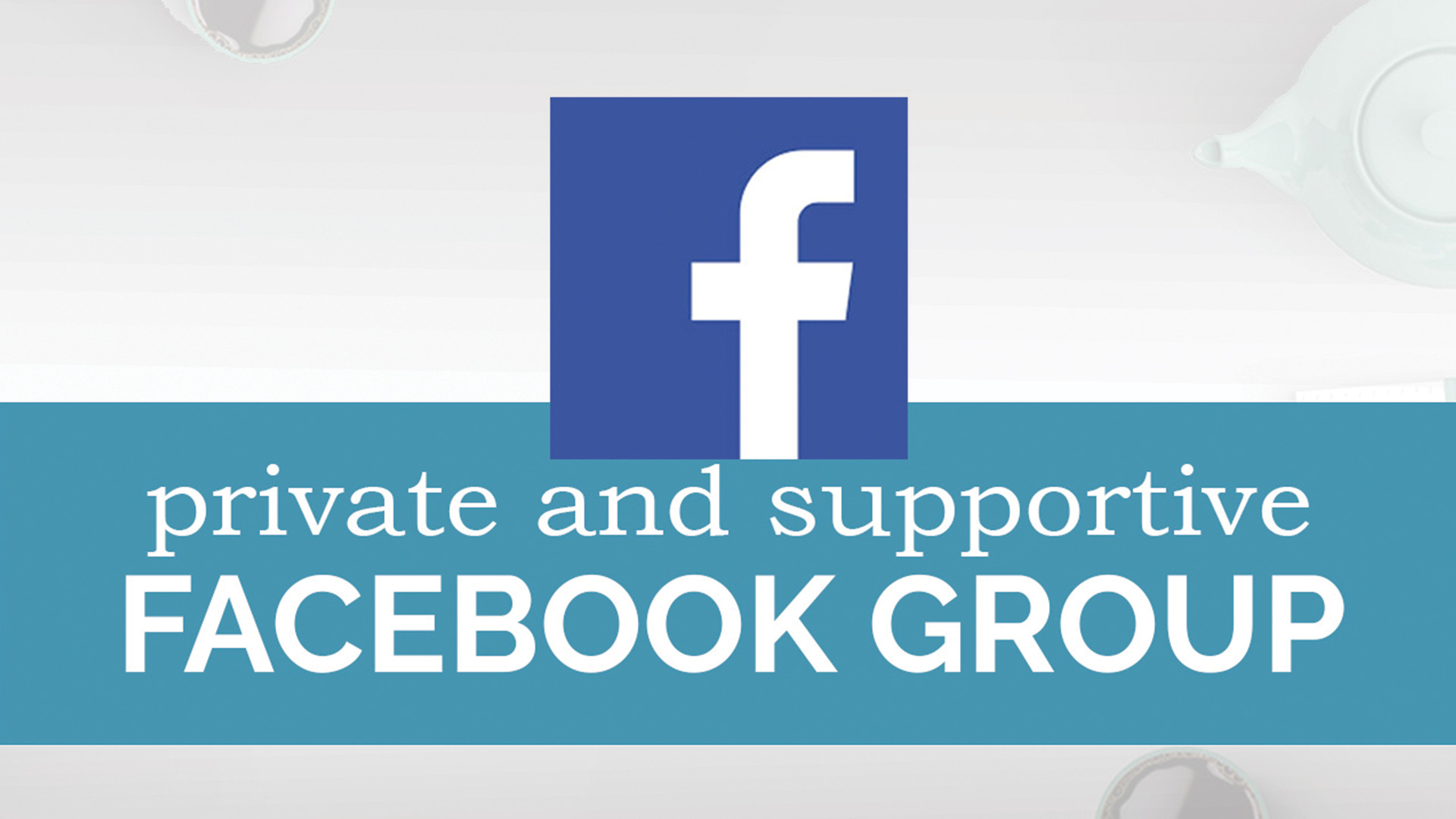 Access to the private Facebook Community
(totally optional!)
but totally safe, supportive, and FUN!
Frequently Asked Questions
When does the course start and finish?
The course starts now and ends whenever you want it to. All courses are completely self-paced. You decide when you start and when you finish, and you decide how quickly (or how slowly!) you move through each lesson.
How long do I have access to the course?
How does lifetime access sound? Take it at whatever pace you'd like, watch whenever, wherever and as many times as you'd like, on whatever device you have.​
What if I am unhappy with the course?
That would be terrible! (And pretty uncommon). But I would never want you to be unhappy. If you are unsatisfied with your purchase, contact me in the first 30 days and I'll give you a full refund.
Do You Have More Questions?
Can I use the tarot deck I already have?
Yes, absolutely! You can use any tarot deck you already have. The only other things you need to participate in the Tarot Card Mastery membership are an open mind, a kind heart, access to the internet, and your favorite tarot journaling supplies.
I'm totally new to tarot. Will I be able to understand the cards?
YES! Tarot Card Mastery is designed for all levels of tarot understanding. We have professional tarot readers as well as people who are new to the cards in the community. We're all learning from each other.
The weekly Tarot Discovery Journal is designed to help you learn the meanings of the cards as you use the guided journaling prompts. You'll be learning more about the tarot as you learn more about yourself!
I only have 10 minutes a day for this. Is that enough?
Yes, 10 minutes is more than enough – and you'll be able to see amazing changes in your mindfulness, self-awareness, and growth from only 10 minutes of tarot journaling each day.
The Tarot Card Mastery membership program is designed to support your self-care and spiritual practices AND help you turn them into daily habits. Even 5 minutes a day is enough time to connect to yourself (and your higher power) through the cards.
I'm not a believer. Is that okay?
Yes, all are welcome! You do not need to follow a specific religion or spiritual path to be welcomed into the Tarot Card Mastery community. No matter what your faith (or lack of faith) – you will be supported, accepted, and encouraged here.
Can I print the Tarot Discovery Journal?
Yes, definitely! Each week you'll be emailed a new PDF Tarot Discovery Journal with a themed tarot spread, daily tarot journaling prompts, and action items to bring your self-acceptance to a new level. You may print it as many times as you need for your own personal use.
I'm not on Facebook. Is that okay?
Yes, of course that's okay! The Tarot Card Mastery membership's community is a safe, secure, private, and totally protected Facebook Group. But participation in the Group is not mandatory. Even if you don't want to join the Facebook Group, you'll still get the weekly Tarot Discovery Journal and other members-only resources.